Deelive Design Store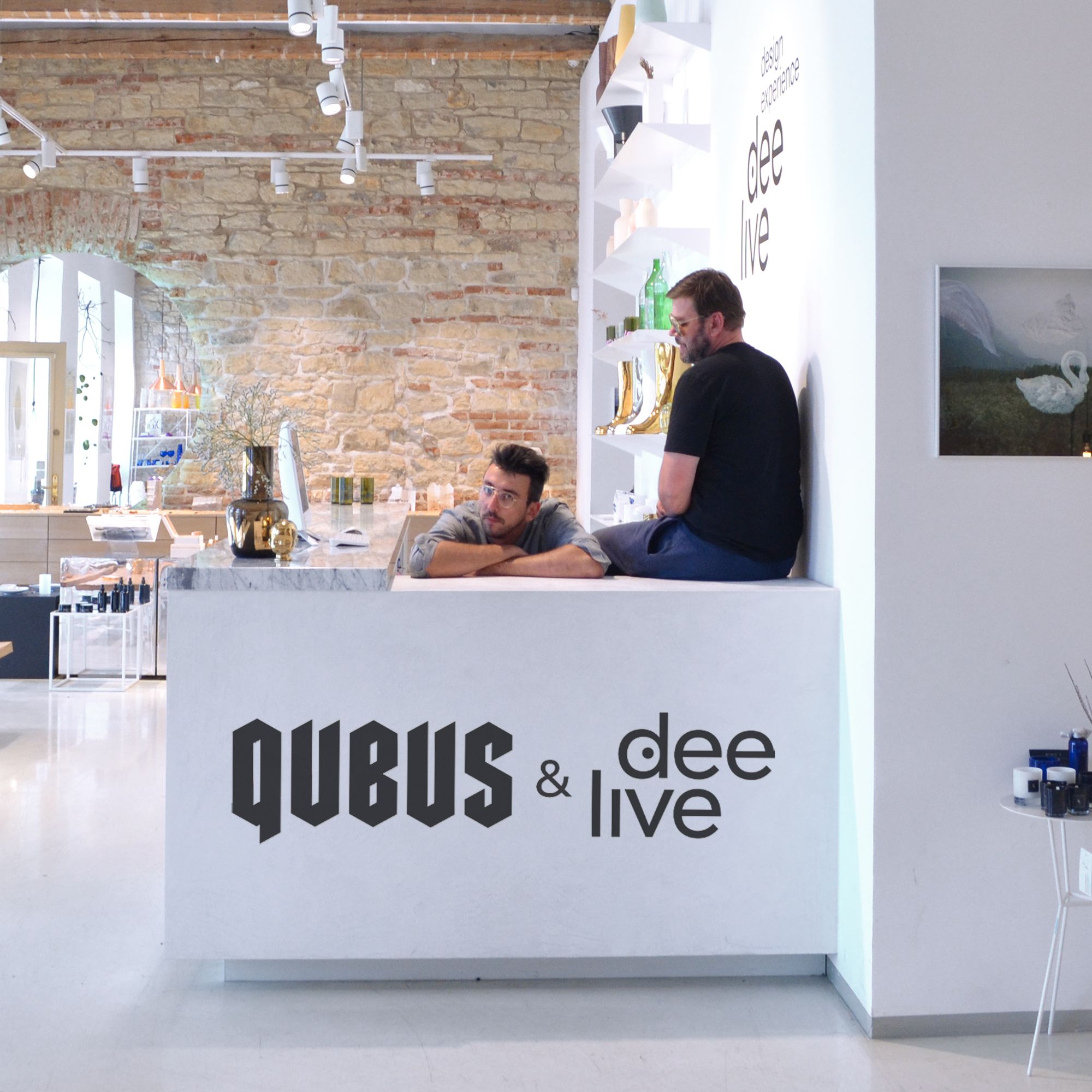 Studio Qubus and Deelive got together and will be presenting Jakub Berdych's newest products, a limited edition and Qubus best-sellers during Designblok 2020.
Special events
Čt / Thu 8.10. 18:00
Online greetings from Qubus designers Jakub Berdych and Josef Tomšej along with the Deelive team and an introduction of the installation. (You can join in official Qubus & Deelive event on Facebook.)
3-D exposition tour
A unique design experience! Deelive design store is the largest store selling Czech design. We carefully collect the best local pieces ranging from new designers to icons of Czech design. In the striking space of the SmetanaQ building you will find a wide range of products, such as home accessories, glass and porcelain, contemporary fashion, jewellery, handbags and backpacks.
e-shop
photo gallery
video
address: Smetanovo nábřeží 334/4, Praha 1
exhibition space: Město/vlastní prostory
opening hours: St / Wed 7. 10. 10:00 – 21:00
Čt / Thu 8. 10. 10:00 – 21:00
Pá / Fri 9. 10. 10:00 – 21:00
So / Sat 10. 10. 10:00 – 21:00
Ne / Sun 11. 10. 10:00 – 18:00