Moravská galerie v Brně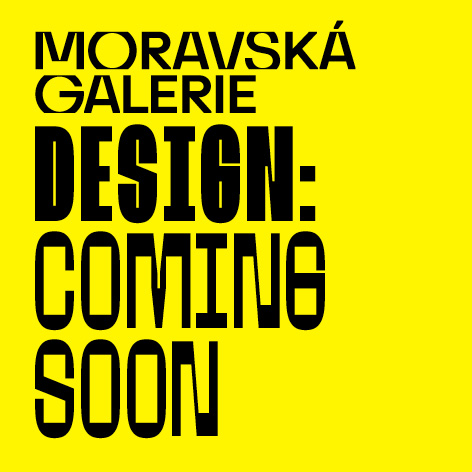 We present acquisitions of design from our 2020 open call. The module-type open depository was designed by Maxim Velčovský with edit! architects in collaboration with Radek Wohlmuth.
Special events
St / Wed 7.10. Čt / Thu 8.10. Pá / Fri 9.10. So / Sat 10.10. Ne / Sun 11.10. 10:00
All day program for children
3-D exposition tour
What are we gonna exhibit? Especially the works that succeeded in our open call Design for the Moravian Gallery. In numbers, we had a total of 586 applications from 268 designers and designers in the value of CZK 21,451,365. We have selected 68 realizations of product design, fashion, jewelry and graphic design in the total amount of CZK 2.5 million. You will be able to see the works of Milan Pekař, Luboš Drtina or Jiří Pelcl. Some of the selected works are created by young creators of sustainable and eco-design - such as the Metrar project, fashion designers Maria Nina Václavková, Barbora Procházková or the design duo Herrmann & Coufal.
photo gallery
video
address: Holečkova 106/10, Praha 5